---

A set of six digital art works produced from a photo project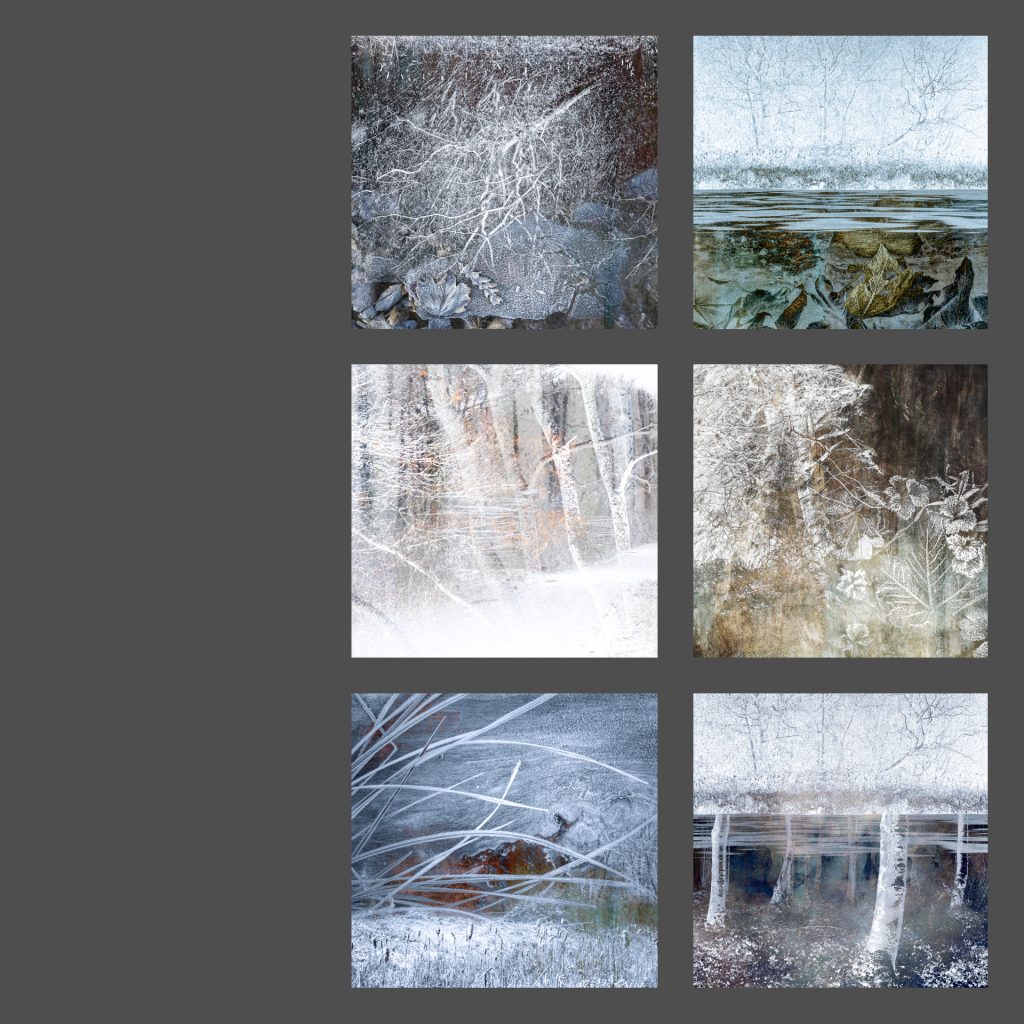 In early January 2018 I spent some time walking around a small area of land at the back of the Yorkshire Sculpture Park, just off the Denby Dale Road, near Wakefield
Along the pathway is an area where a number of woodpiles are located. Further along from the woodpiles are small woods and a few patches of standing water. It is an ordinary place where most people would just pass by on the way their to the sculpture park but I found myself wondering around on frosty and snowy days when I didn't want to venture to far from home.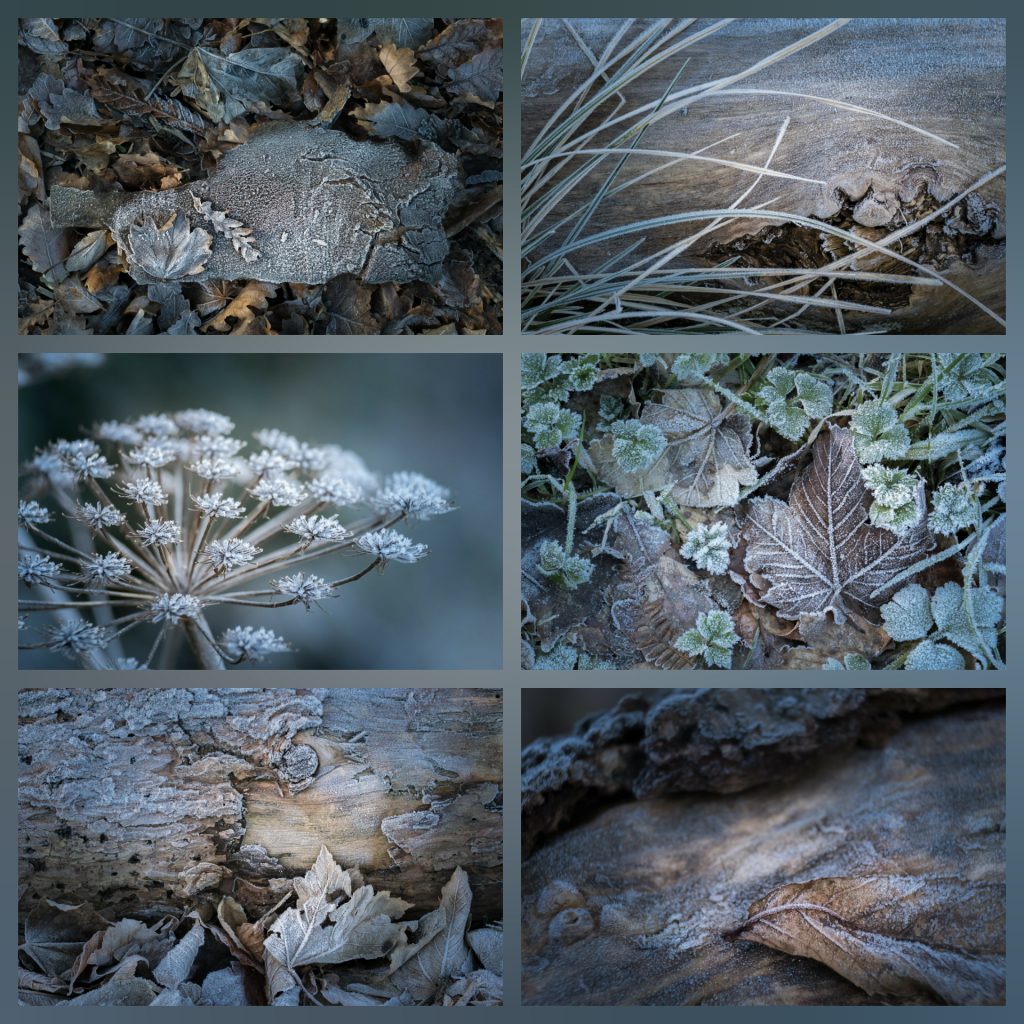 On frosty days the landscape is transformed and you can see details that disappear once the frost has melted. I spent a couple of hours wandering among the woodpiles taking pictures.
On my second visit it started to snow and instead of heading home I decided to stay and capture the wider landscape. The scene changed before my eyes and I slowed the shutter, opened the aperture and set about to capture the falling snow, making blurry streaks across the image and the woodland receding from my view.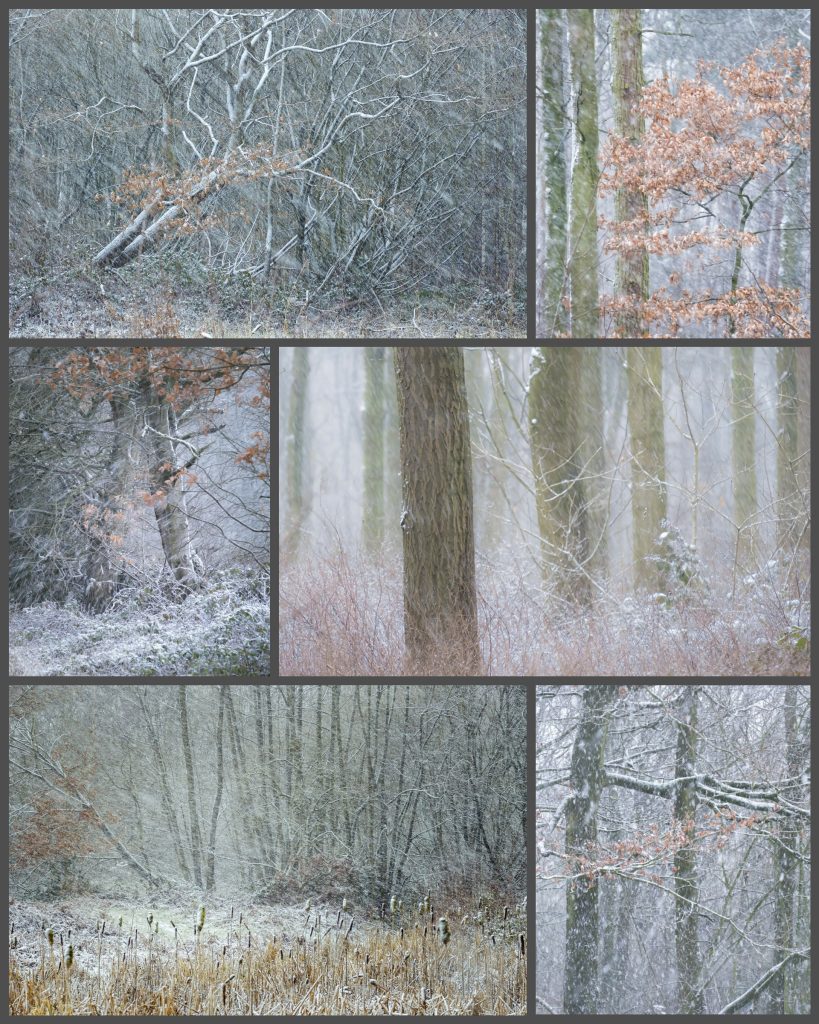 I ended up with group of images a selection of which you see on this page. My ultimate aim was to produce a series of digital art pieces that would combine elements of the images from both days.
It took me just short of a year to pull the artwork together having spent some time playing with some ideas in Photoshop and eventually deciding on a style of presentation.
The images you see at the top of the page are the final pieces and they each combine at least two images, with one from each day.
I am now experimenting with ways of printing and presenting them as a final stage of the project. They will be offered as either limited edition prints and/or single multi-media art works.