I've spent lot's of time over the last year photographing flowers due to the circumstances we've been in and they are a subject I fall back on if I am stuck for something to shoot. There are elements to flower photography that can make a big difference to the images you produce: artistry and intent. It's all about looking for that little something about the flower that will show itself to you. It can make the difference between a snapshot and a work of art.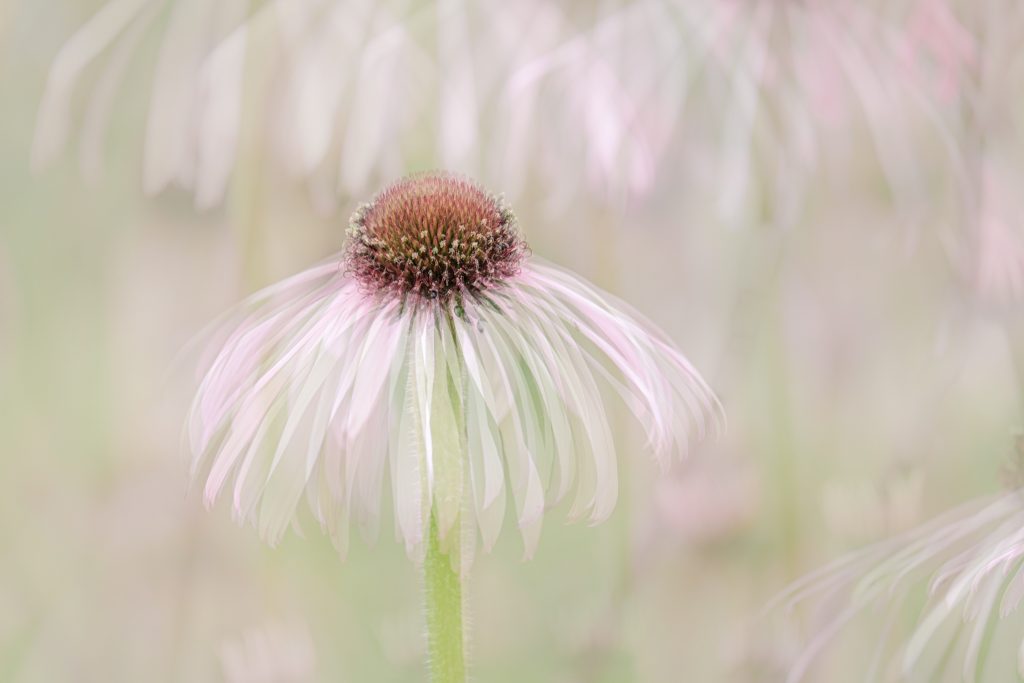 I love big bold flowers like Echinacea and the Hepworth Gallery garden has had a beautiful display of them this year. Some flowers just lend themselves to being photographed, they are beautiful at most stages of their life but often as they fade there is an added poignancy to them.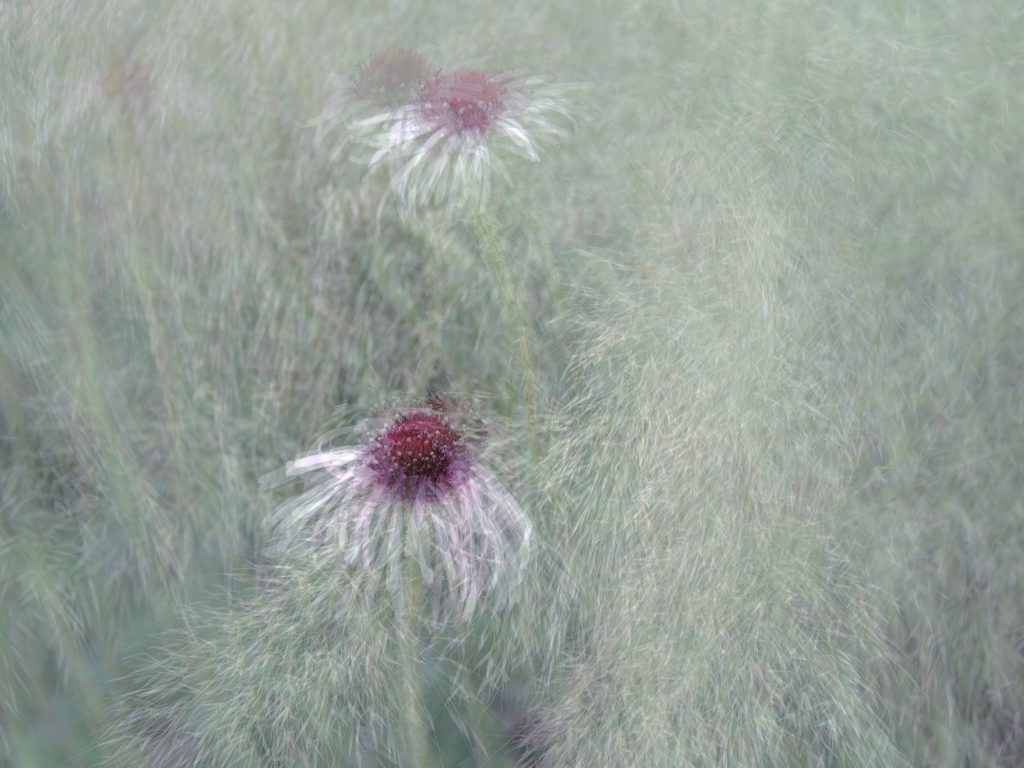 With their drooping petals these reminded me of ballerina tutus, so I've used multiple exposure overlays in-camera, in this and the above image to give the impression of movement. There are around 5 images in each shot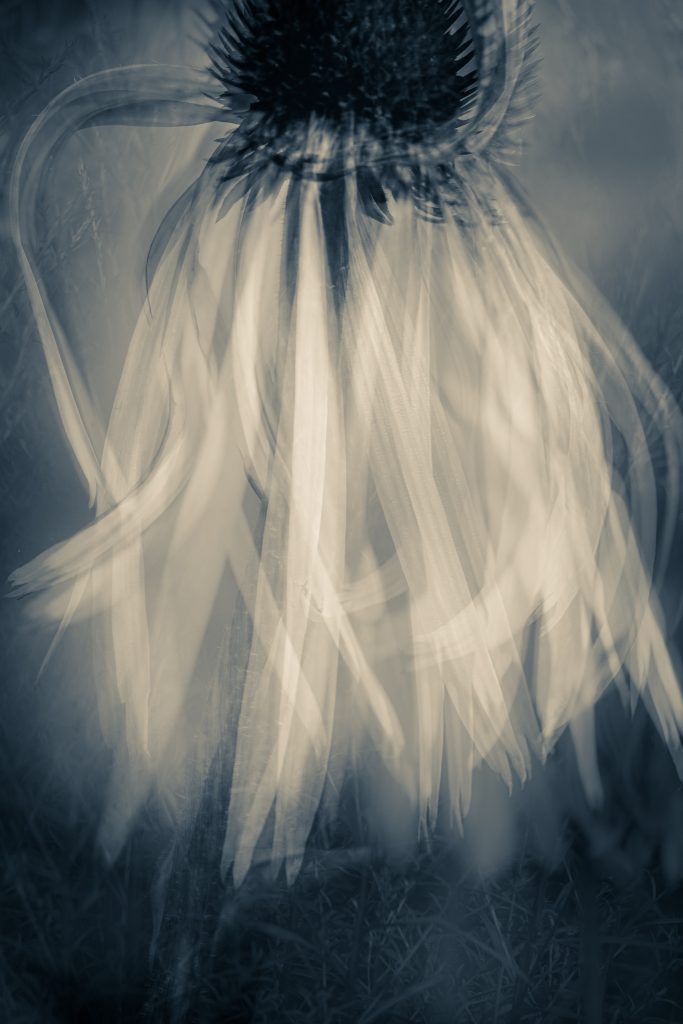 I'm an advocate of trying to imagine what you want the final image to look like and had in mind this would be a monochrome image. I've used multiple exposure overlays in-camera on this shot but this time I've used split toning in the processing.
I call this – Near the end of the Dance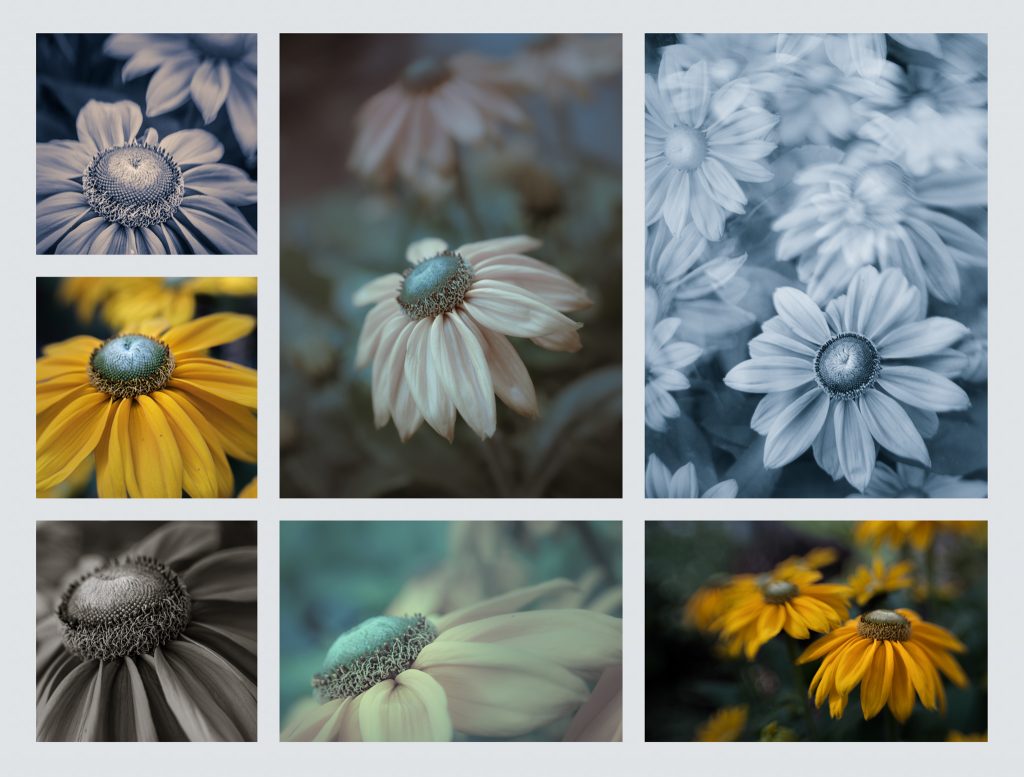 Another flower that always makes a bold statement is Rudbeckia. I planted some in my garden this year and they have put on a great show. I've photographed these using the Lensbaby Sweet 35mm f2 lens. This lens has a sweet spot of centre focus with lovely soft out of focus areas giving unique bokeh.
These are a mix of regular and split toned edits in Lightroom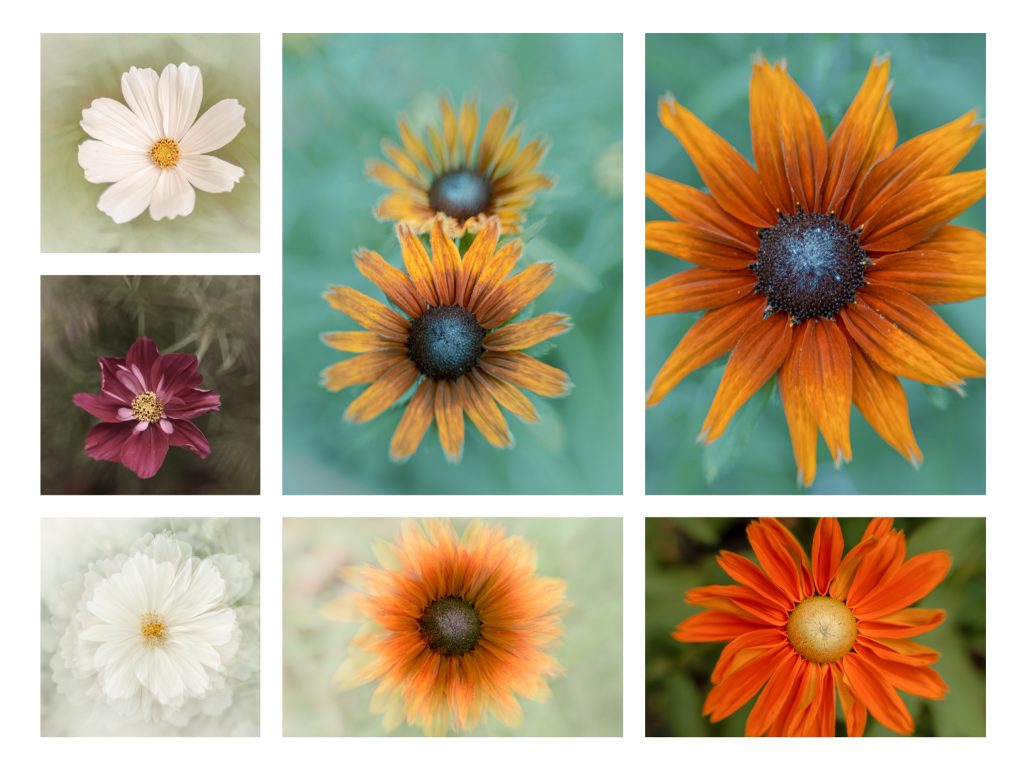 I'll finish off this post with a few images mostly taken with the Lensbaby Sweet 35 (Echinacea) and a vintage Helios 44-2 58mm f2 (Cosmos).
Tech Tip: softer lenses can often work well with flower photography. Find a couple that you really like and stick with them.