Photography and Artist books
I started making handmade books earlier this year (2022) as a way of presenting my work in a format that fitted more with my personal aesthetic. I love the tactile nature of handmade things so making my own photo books seemed like a natural development for me.
Ideas and concept can be presented in a different form for each book and can incorporate shapes, textures, surface materials and include different printing techniques and media.
All my books use my own original photographs and designs and are printed using fine art papers and archival inks, they are not reproductions.
Each book is made to compliment the project or the specific style of the images therein and I often include text in the form of small poems or Haikus. A gallery of all the work can be viewed below.
---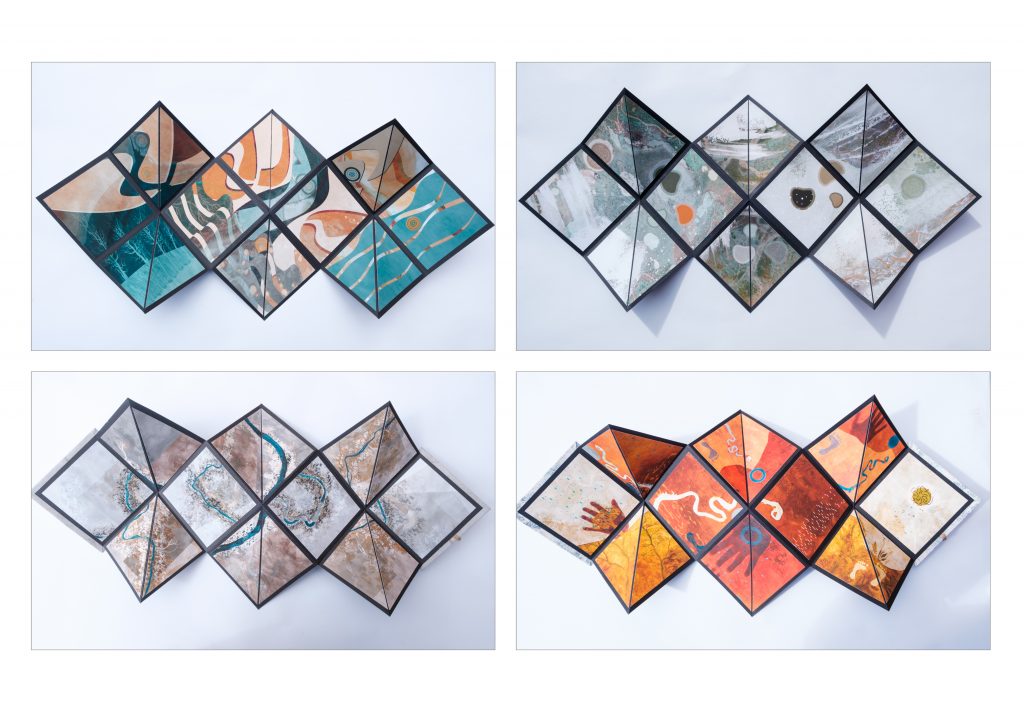 Earth Art Explosion Books
These books were made as part of my Earth Art Project
You can read about it here
Printed on Marrutt Archival Matt paper.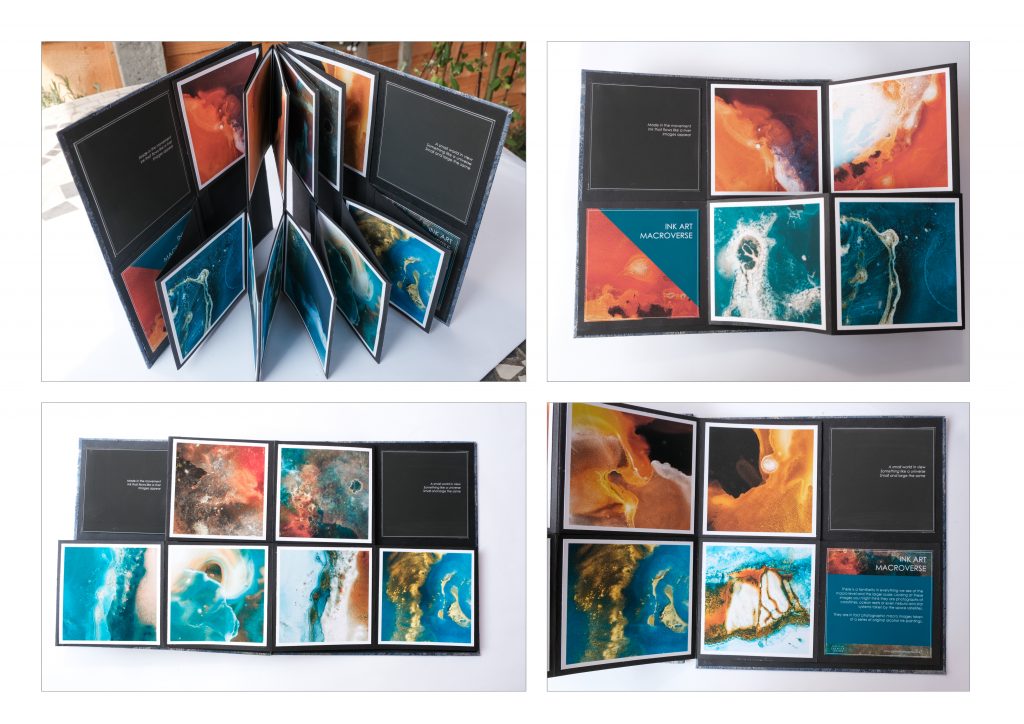 Ink Art Macroverse
A flag book with 20 images featuring images from a project making macro photos from original alcohol ink paintings.
Printed on Marrutt Archival Matt paper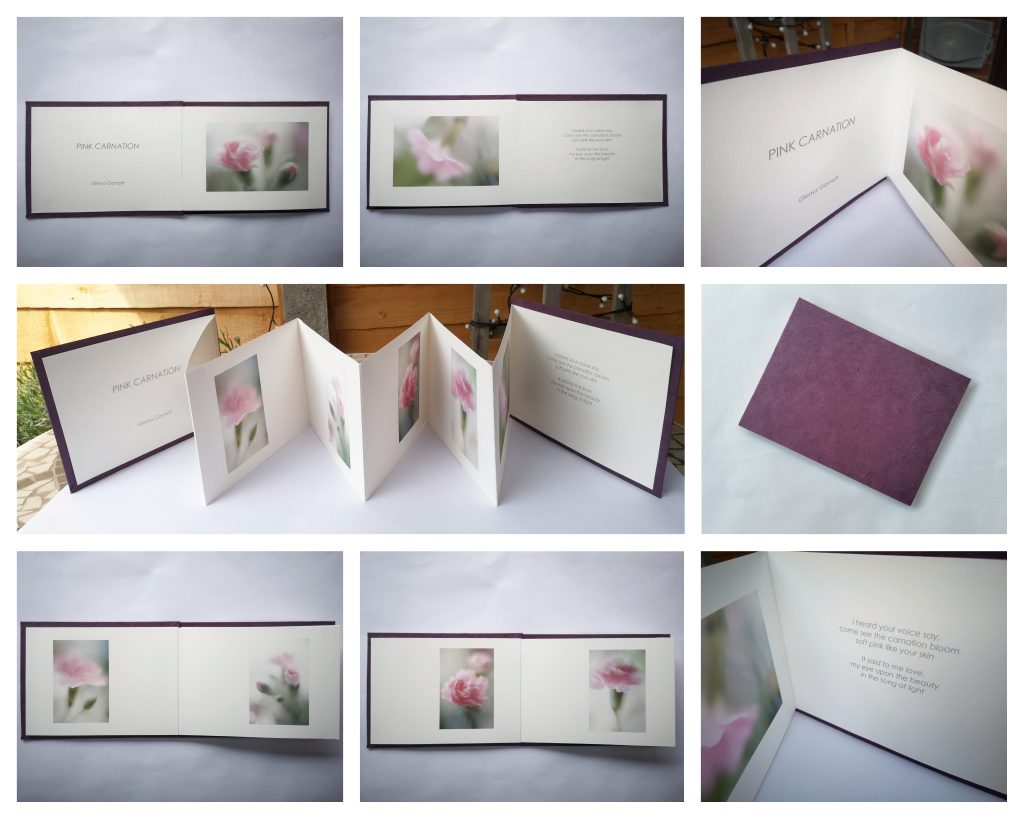 Pink Carnation
6 Impressionistic photographs of pink Carnations using very shallow depth of field. Includes a 2 verse Haiku
A simple concertina book printed on Fotospeed NST 315 fine art paper and backed with a beautiful aubergine coloured Mulberry Silk paper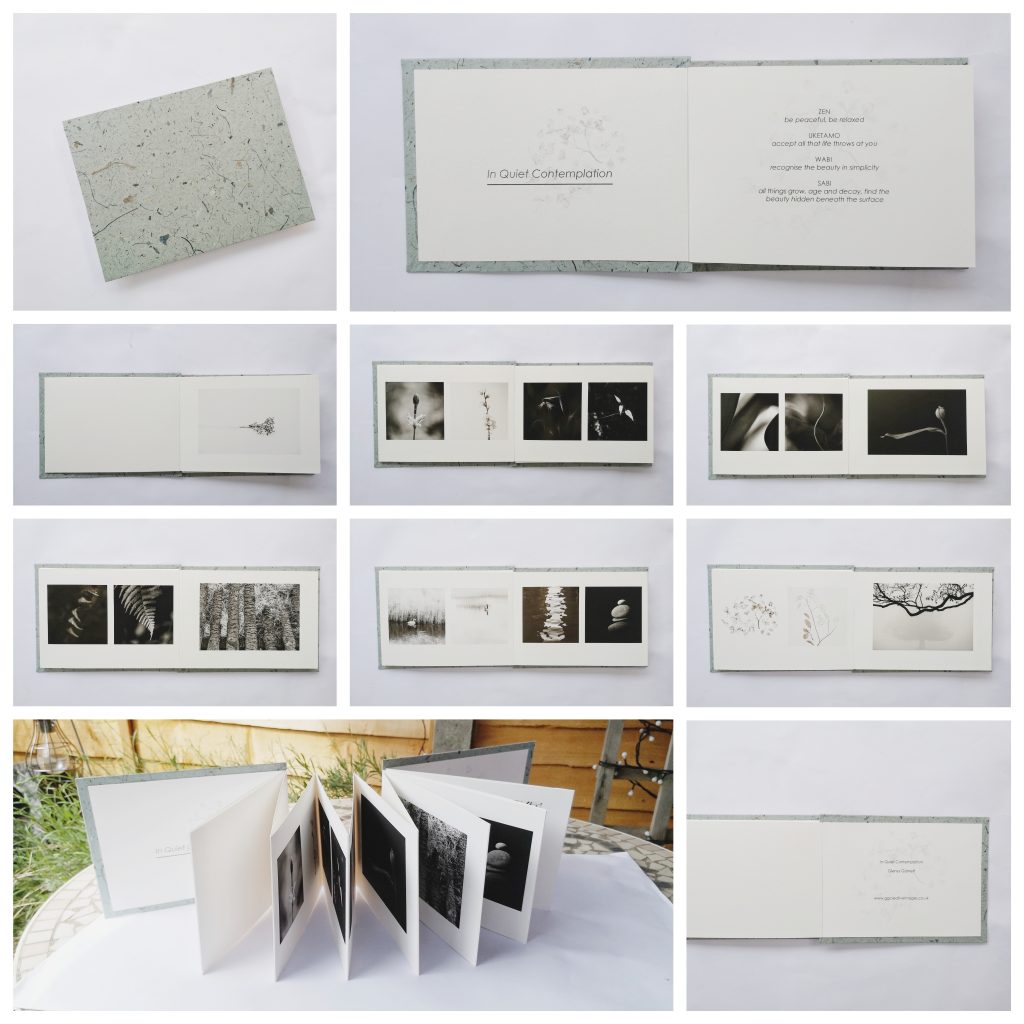 In Quiet Contemplation
A series of images taken over a view years reflecting my interest in the Japanese aesthetic. A total of 18 images on 7 pages in a simple concertina book. Printed on Fotospeed NST 315 fine art paper and backed with green Lokta paper.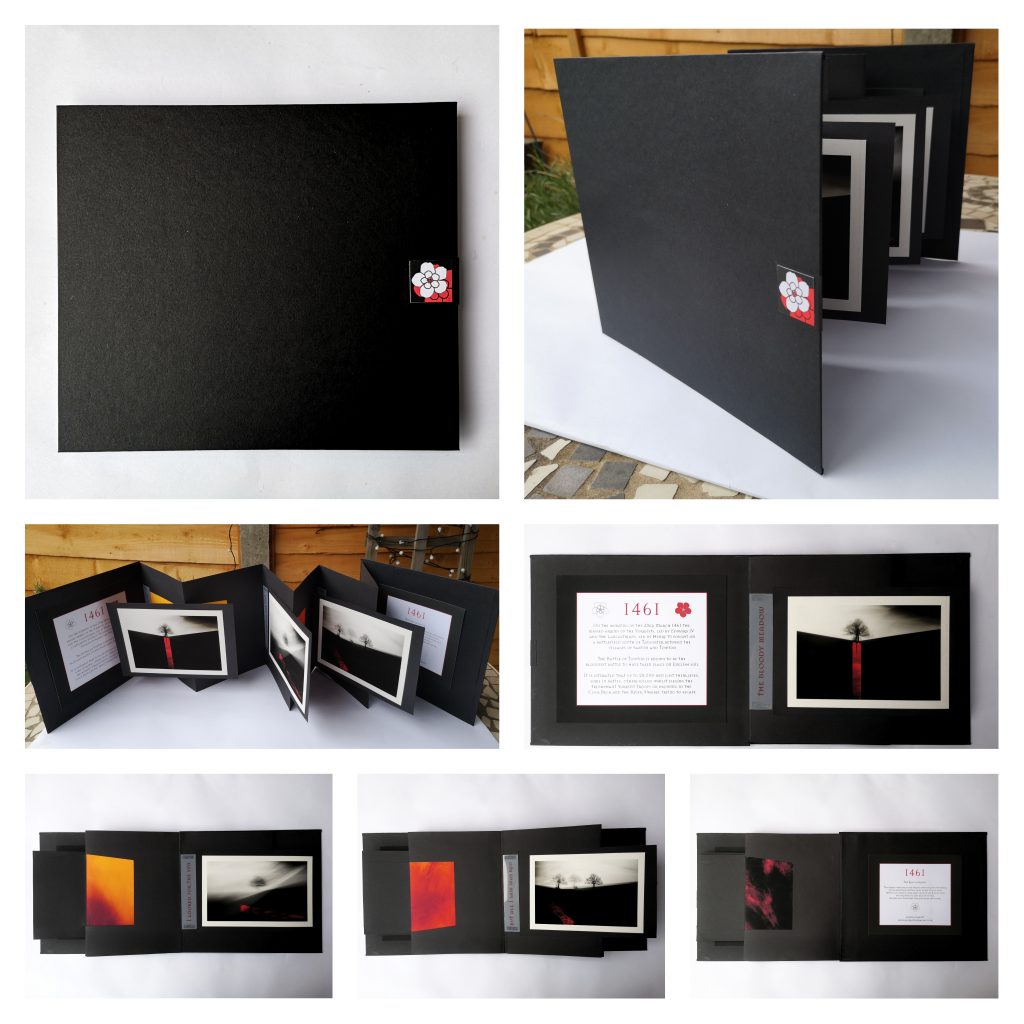 1461 : The Battle of Towton
A project about a bloody day in 1461 during the War of the Roses
Click here to go to project page
The book contains 3 main images that are suspended on a hinged cut-out, backed with images from the bloody meadow. The book contains a small poem with a line on each page and an extract from the carol the Rose of Rouen.
Printed on Fotospeed NST 315 fine art paper with plain black backing ends and a War of the Roses motif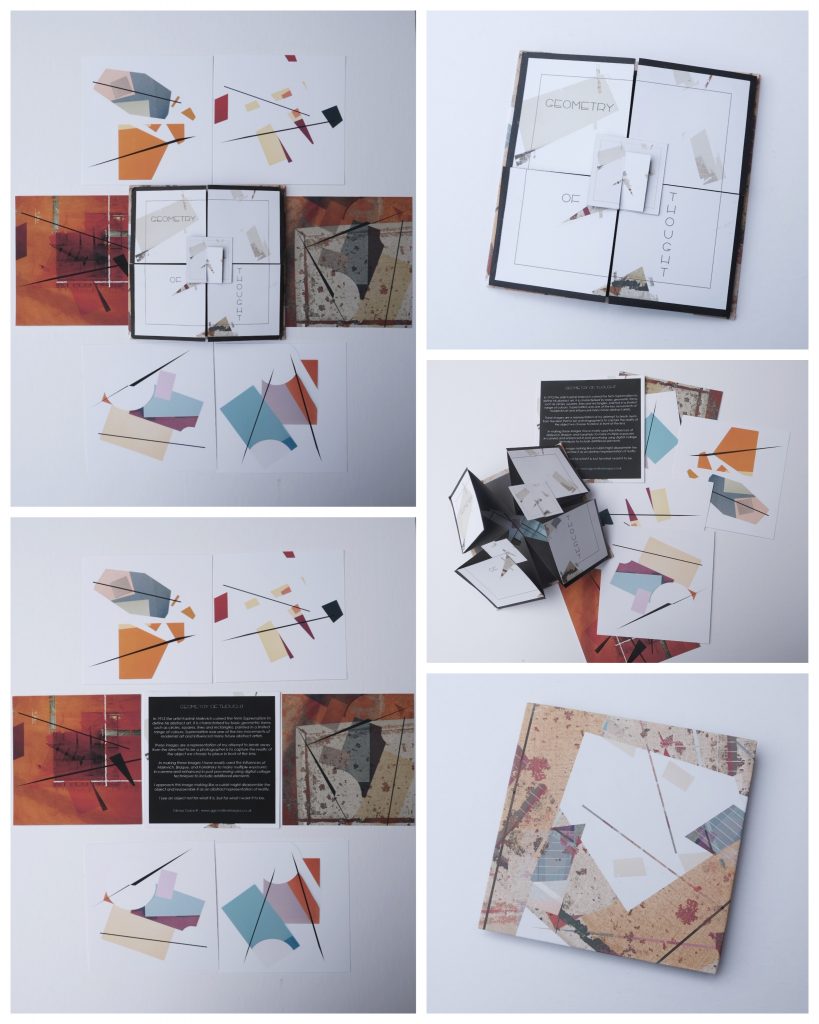 Geometry of Thought
An idea and concept based and inspired by the work of abstract artists from the early 20th century, Malevich, Kandinsky, Braque.
Presented in a brochure style booklet that opens out to reveal 6 prints.
Printed on Marrutt Archival Matt paper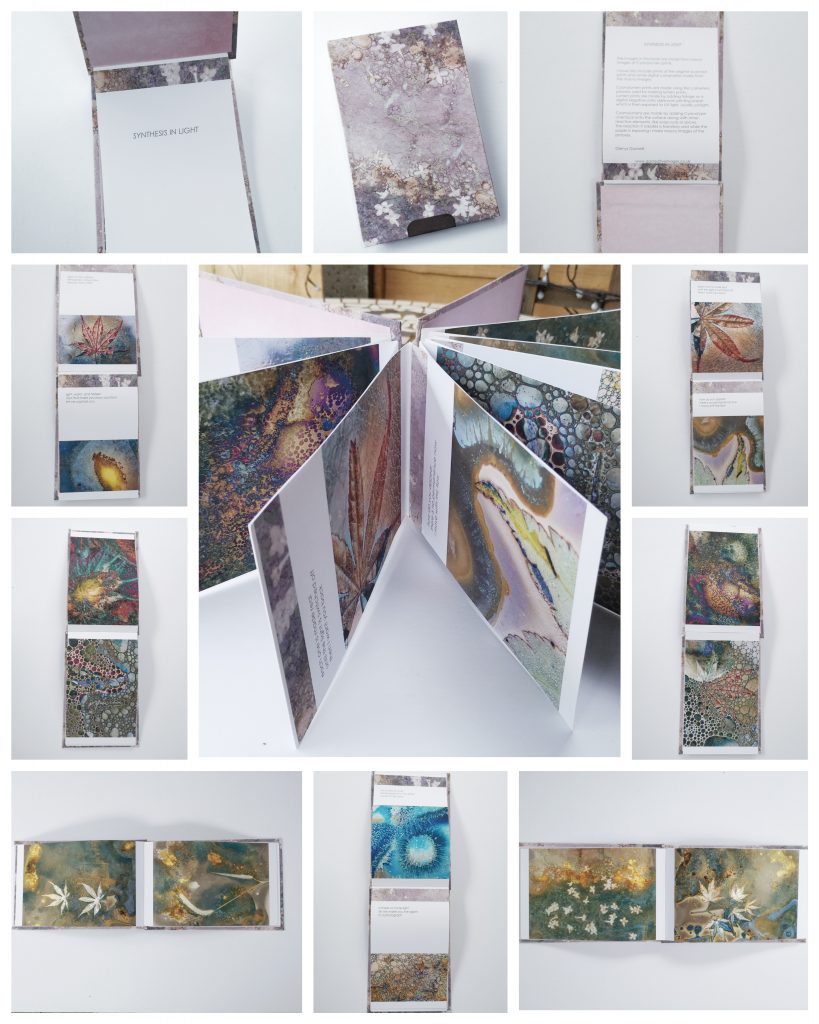 Synthesis in Light
A series of images made using the Lumen process incorporating Cyanotype chemicals to create a reaction and photographed whilst exposing outside.
A concertina book of 7 pages containing 14 images and backed using a printed composite made from some of the images.
Printed on Marrutt Archival Matt paper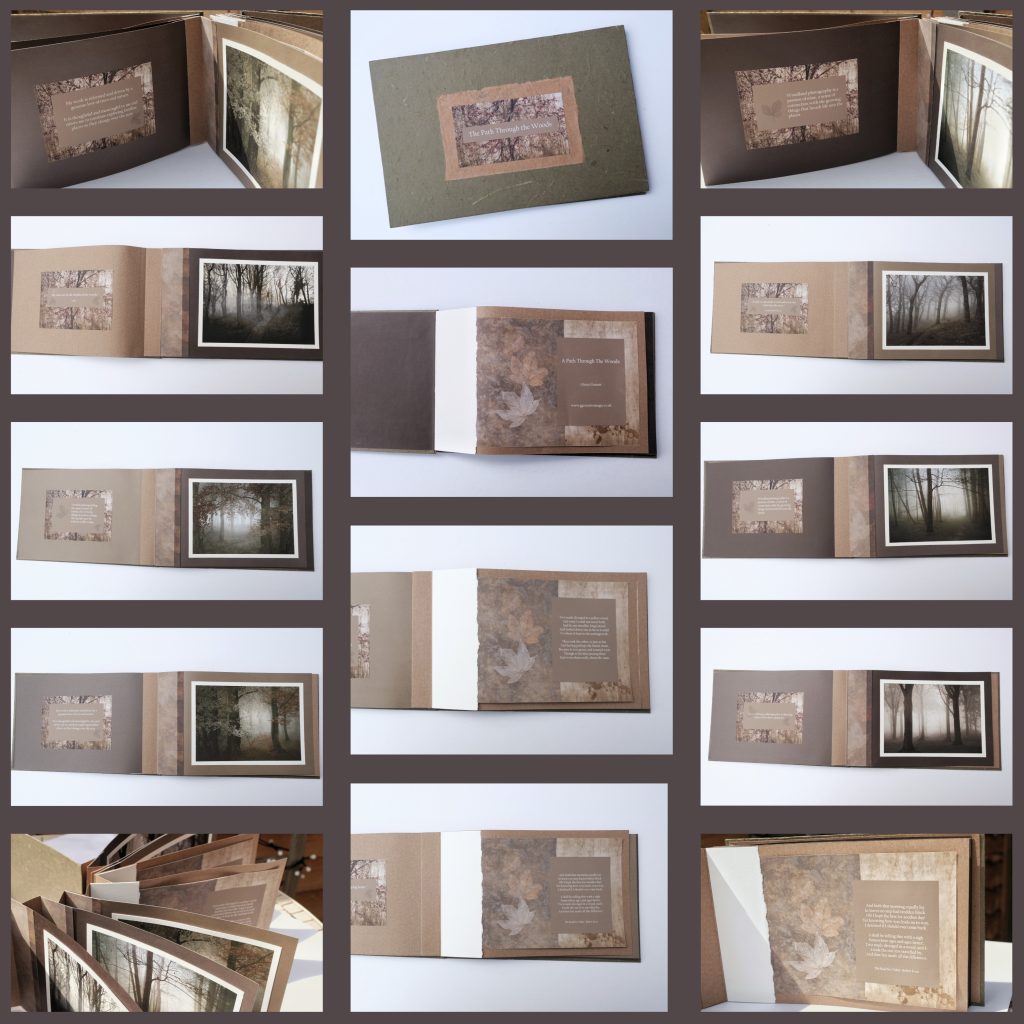 The Path Through The Woods
6 of my atmospheric woodland images presented in a concertina book using illustrations by me to support the overall look and feel. I've used rustic colours to compliment the images and the centre pages contain the poem The Road Not Taken by Robert Frost and notable quotes about woodland.
It is covered using green Lokta paper and a title piece to give it an organic feel.
Printed on Fotospeed NST 315 fine art paper.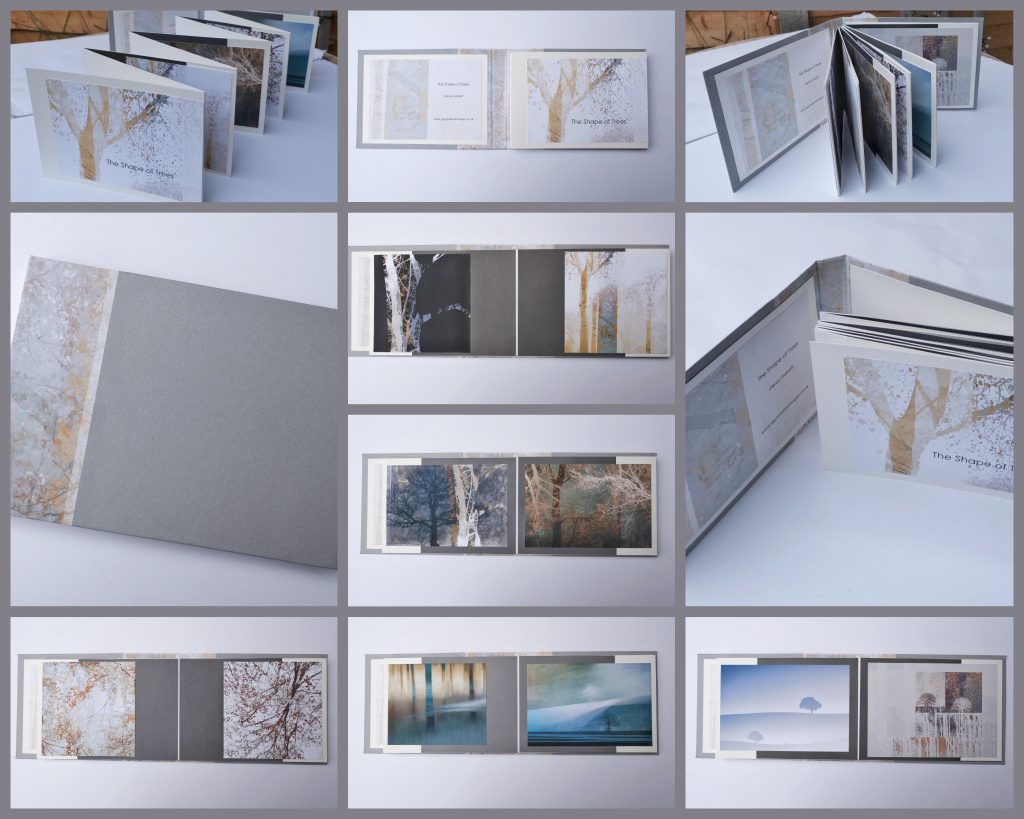 The Shape of Trees
A more modern look for another tree book that reflects my use of multiple exposure, ICM and composite work. Each page is made using watercolour paper and each image is mounted on grey paper.
A fold out concertina book with 10 images and a wrap around cover using textured linen paper and illustrations made from the images.
Printed on Marrutt Archival Matt paper.
---