Kabegami is the Japanese word for wallpaper.

Near my house is a small pond that is part of the outflow of a small spring. It is small and shallow and Reedmace, Purple Loostrife, Flag Irises and the occasional Water Lily grows and each year it usually supports tadpoles.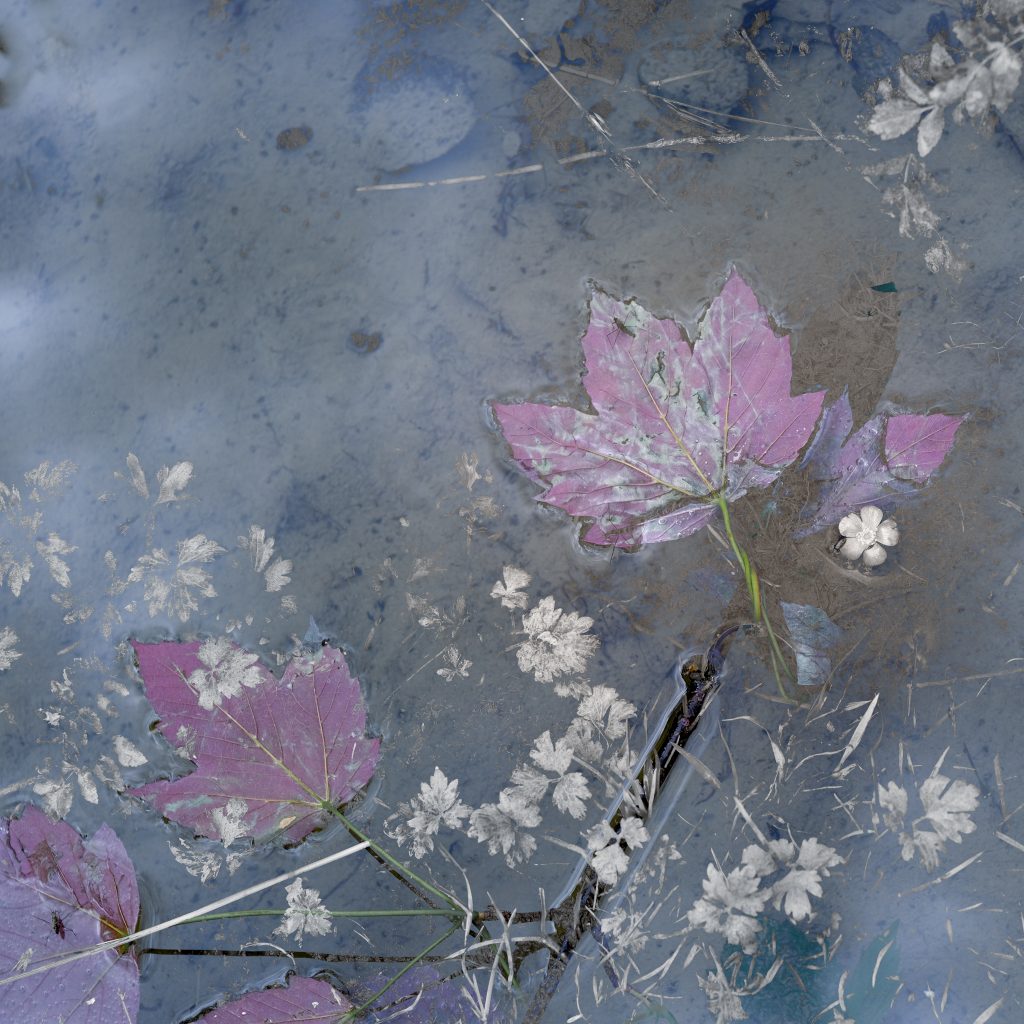 I'll often look for intimate compositions around this area as it is constantly changing.
This is a small series of images I made in early August 2020 when I came across a branch with leaves attached floating on the surface.

I always say that serendipity is the photographers friend and it is lovely when we come across these intimate scenes in the ever changing landscape where luck plays such a great part.
I was out with the Fuji XT4 and had the vintage Auto Reflecta 55mm f1.7 lens on the camera. This is one of my favourite vintage lenses. It is a Japanese lens made in the 70's by Chinon. There is nothing particularly special about it but it has a nice softness and low contrast that works well with this sort of image.
These are all double exposure images at f5.6 using either the Average or Bright Blend mode.
In all these images I've used a combination of 2 different Fuji Colour Simulations to create the image. That means the first image may be colour and then overlayed with a second image of black and white or sepia or vice versa. It is a technique I've found very effective in multiple exposure photography when using the Fuji camera.

The images have all been processed in Lightroom. When I got these images on the computer, the look and feel reminded me of Japanese style wallpaper (hence the name). I've edited them to reflect a soft low contrast look with some colour adjustments.
The images below are the final edits with a duplicate of one image with a different colour emphasis.